UKÁŽKY PIESNÍ ZO SOUNDTRACKU
Category:
| 22 Oct 2012 | Author:
Ramira
[full-link] | Full story [/full-link] |
4 Comments
Na
iTunes
je možné vypočuť si krátke ukážky všetkých songov zo soundtracku.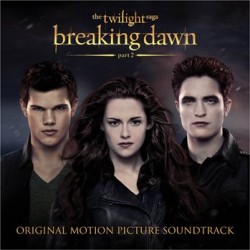 Týna @ 22 Oct 2012 08:15 pm
Soundtrack je opět velmi zvláštní a já už ho teď miluju :) Musela jsem si kvůli tomu stáhnout iTunes, ale rozhodně nelituju
Ty ukázky jsou dlouhé dokonce 1:30 a z toho už si nějaký obrázek uděláte, než z pouhých 30 vteřin
Teraz som zistila, že sa dajú prehrať aj dlhšie. Priamo na tej stránke totiž idú iba polminútové. :)
Týna @ 22 Oct 2012 08:39 pm
Ramira: No mě to právě přímo z té stránky nešlo spustit, tak jsem si to stáhla :)
Kuba @ 23 Oct 2012 03:09 pm
Zní to skvěle, už se nemůžu dočkat :)ještě by to chtělo alespoň ukázky instrumentálek od Burwella.