KRISTEN NA AKCII MY VALENTINE
Category:
| 14 Apr 2012 | Author:
Ramira
[full-link] | Full story [/full-link] |
6 Comments
Kristen sa včera zúčastnila uvedenia nového videoklipu Paula McCartneyho My Valentine. Prišla v outfite z kolekcie jeho dcéry Stelly McCartney.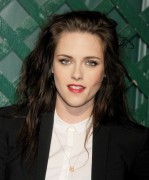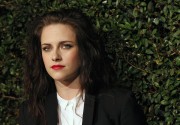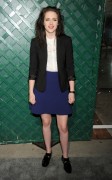 shadisek @ 14 Apr 2012 07:41 pm
je to mozné????
je tohle nase kristen?? je uzasna a je z ni velka dama a zena, ze tomu nemuzu uverit, vyzera desne dospele
Veri @ 14 Apr 2012 08:49 pm
Hlavně vypadá jako moje úča matiky, respektive se tak oblékla. Tady se mi vůbec nelíbí, vypadá hrozně přísně a nesympaticky, jako stará pana.Tak každému se líbí něco jiného neníliž pravda
Erza @ 15 Apr 2012 08:09 am
Musím souhlasit - vypadá hrozně. Jak uťáplá myš. A ty boty,.. no škoda slov.
sandra @ 15 Apr 2012 09:19 am
Nemůžu souhlasit...je to prostě její styl a taková jaká je, je skvělým příkladem všem holkám, které se jí chtějí podobat...Proč? Protože jim ukazuje přirozenost a ne silikony, jehly, šatičky a perfektní vlasy...ukazuje to, že každý má být sám sebou jako ona sama...
Veri @ 15 Apr 2012 10:25 am
To Sandra... Máš pravdu v tom že Kris není žádná plastic,a nečekám že se tak bude oblékat. Ale to co si tady oblékla, není ani její styl. Asi se chtěla zavděčit Stelle McCartney tak si oblékla její věci, a totálně ujela.
Jitka @ 18 Apr 2012 02:08 pm
aouhlasám,že má Kristen svůh specifický jiný styl,ale musím ale řít,že snad poprvé se mi nelíbí jak se oblékla